Merkur 34C Double Edge Razor (Safety razor)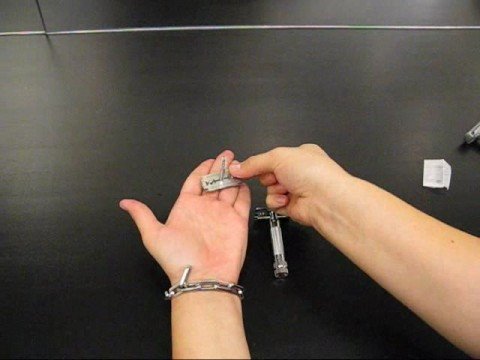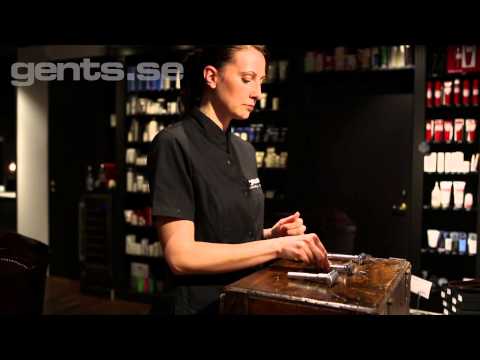 Merkur 34C Double Edge Razor (Safety razor)
Double edge razor from German Merkur. Manufactured in steel with a hand-tooled high-polish chrome finish. Powerful and trustworthy design made for lifetime use. Also perfect when traveling.
A double edge razorblade lasts up to three times as long as a regular razor cartridge with 3-blades.
Used with traditional safety (double edge) blades, such as Solingen, Merkur, Feather, etc.
One Merkur Super Platinum razor blade is included.
Quick video on how to put a blade into a two piece razor.
Weight: 78 gram
Length: 83 mm
Width: 41 mm
Handle diameter: 13 mm
Customers also bought
What do others say?
This product has not yet been reviewed.
Superbra kvalitet, jeg er veldig fornøyd.
Haft en Sailors tidigare, vilken jag inte var nöjd med, därav byte tillbaka till 34C igen. Nöjd direkt!
Mycket nöjd med denna.
Mycket bra och smidig hyvel!
Detta är min första säkerhetshyvel som jag nu använt ungefär ett halvt år. Alla delar sitter på plats utan glapp och greppet i handtaget är bra även när hyveln är blöt. Finns inget som jag känner att jag saknar hos den.
Lätt att använda och bra beskrivning som följde med
Min första säkerhetshyvel och jag är väldigt nöjd med den!
Present till sonen, som ska få den till födelsedagen.
Lite för kort handtag men i övrigt perfekt.
Min första säkerhetshyvel. Enkel att använda. Snygg. Prisvärd.
Vad kan jag säga om Merkur 34C som inte redan har blivit sagt? Ett kvalitetshantverk, som känns solid, säker och lyxig. Hitintills mycket nöjd!
Väldigt bra resultat med denna hyvel.
Ligger bra i handen, behaglig tyngd och mild i rakningen.
Var osäker på storleken men att den är liten gör den smidig att använda och vinkla. Kommer aldrig använda en vanlig hyvel igen!
God tyngde. Enkel og funksjonell.
Perfekt första hyvel
En mycket smidig rakhyvel, som är lätt att hantera och ger ett utmärkt resultat.
Bra konstruktion, lätt att byta blad.
Skön. Tung. Ligger fint i handen. Skaftet kortare än jag räknade med (fast jag läste om längden.) Kändes ovant först, men funkar bra nu.
Mycket enkel och lättanvänd för mig som förstagångsrakare med säkerhetshyvel. Gedigen kvalitet. Liten och smidig.
Suveränt bra hyvel med bra tyngd i huvudet. Hade velat ha skaftet en centimeter längre men det är en vanesak.
skaftet känns ite för kort och obekväm att hålla, annars ok!
Det skrivs att den här hyveln är en bra nybörjarhyvel och jag håller med. Jag har ännu inte synat och provat andra hyvlar och har därför inget att jämföra med.

Jag upplever att den har lagom tyngd och har bra balans. Det jag kan tycka är att springan vid rakbladet är liten då avrakat skägg och raklödder är svårt att skölja bort varefter man rakar sig.
Min första säkerhetshyvel, mycket nöjd och enkel att använda.
En god høvel med god vekt og balanse.
Min första Safety Razor. Mycket nöjd! Effektiv skön rakning, aldrig tidigare blivit så renrakad under mina över 20år av rakning. Längtar numera till att raka mig!
Såå mycket bättre än Mach3
Helt otroligt! Känns inte att man rakar sig och vilket resultat! Kommer aldrig använda någon annan hyvel, 100%
Sedan leveransen, bara small till så hade jag varorna i handen, riktigt många+++++
Kanon!!! Varför har jag rakat mig i 30 år med massa plastskit för dyra pengar? Gedigen.
Funkar iallafall bättre än hyvel från Gillette etc,
Perfekt. Lättanvänd.
Mycket bra för priset. Borde tagit en dyrare variant.
Gedigen och stabil.
Man skar sig lite i början men man vande sig fort sen tycker jag att den funkar görbra
Gör sitt jobb lysande, enkelt handhavande, lagom tung
Enkel att manövrera
Underbar! Mycket smidigare än shavette som jag tidigare använt
Min första \"riktiga\" rakhyvel. Väldigt nöjd med den!
Denna va min första säkerhetshyvel. Har nu efter lite mer än 3 år samlat på mig en hel hög med olika hyvlar, Gillette Slim adjustable, Red tip, massor vintage, ny Rockwell 6s osv.
Hade nästan glömt bort denna Merkur men tog upp den häromdagen. Jösses, varför använder man inte denna mer!
Parat med ett Feather och en varsam hand och den är fantastisk. Nånting med geometrin på den som gör den mild men effektiv.
Rekommenderas varmt till både nybörjare och erfarna.
Mycket nöjd. Min första säkerhetsrakhyvel.
Bra hyvel som ligger tryggt i handen.
Lite kort handtag. Min första säkerhetshyvel och var därför osäker på om det hade någon betydelse. Men å andra sidan tar den mindre plats i resenecessären :)
Den är bra tar tid att lära sig men ge inte upp.Men jag har pansar skägg. Behöver nog en ställbar hyvel.
Kanon. Efter att ha använt systemhyvel i MÅNGA år har jag hittat hem. Enkelt och skönt att använda och dess utom miljövänligt. Med de tips och trix som finns på gents webbsida fick jag utmärkt vägledning. ALDRIG mer något annat.